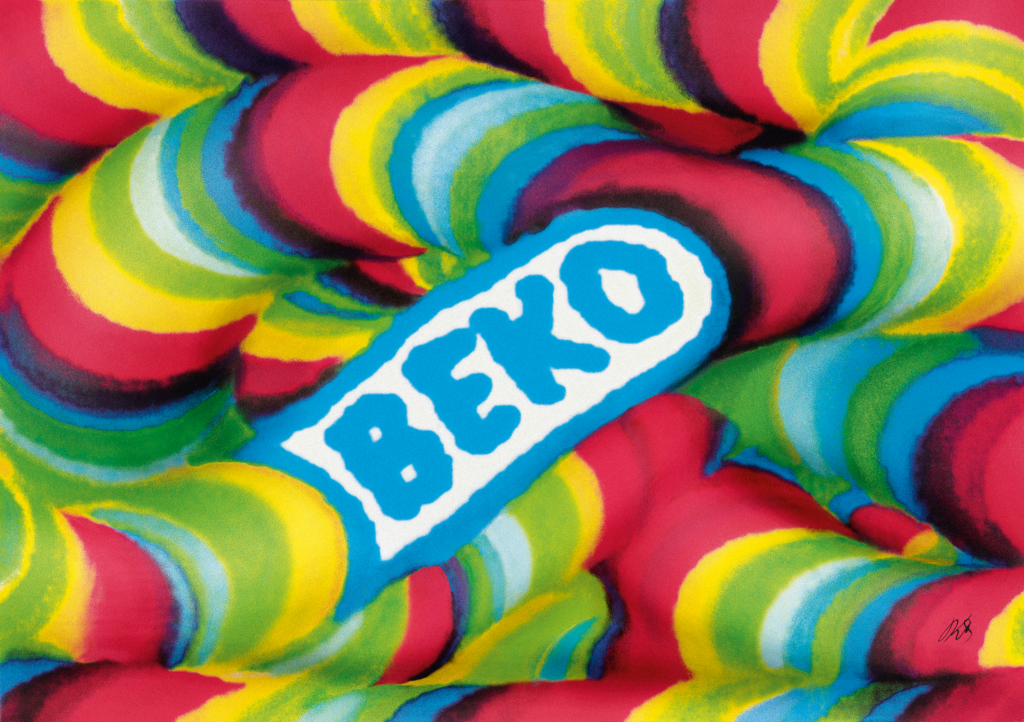 Branche: Engineering & IT Dienstleister
Spezialisierung: BEKO Engineering & Informatik ist ein innovativer Technologiedienstleister. Seit über 50 Jahren entwickeln wir einzigartige Lösungen für unsere Kund:innen – vom globalen Konzern bis zum innovativen Startup.
Anzahl der Beschäftigten: >250
Website: www.beko.at
Hauptstandort / Zentrale:
Standorte, für die man sich bei der LNDB bewerben kann: Graz/Steiermark, Klagenfurt/Kärnten, Wien, Linz/Oberösterreich, Salzburg/Salzburg, Innsbruck/Tirol
Wir bieten an:
Home Office | Remote Work | Studenten Jobs | Teilzeitstellen | Vollzeitstellen

Warum gerade unser Unternehmen für dich attraktiv ist…
Wir setzen auf Mitarbeiterinnen mit bunten Interessen, Stärken und Lebensgeschichten. Denn Vielfalt ist für uns die Lebenskraft des Fortschritts. Das heißt: Wir leben nicht nur eine Kultur der Offenheit und Toleranz, sondern sehen gerade in der Vielfalt unserer Mitarbeiterinnen die größte Zukunftskraft des Fortschritts.
Sie teilen unsere Faszination für die bunte Welt der Technik? Und sind auf der Suche nach der nächsten spannenden Aufgabe? Dann schreiben Sie Ihr nächstes Kapitel mit BEKO!
Wir wissen, dass unterschiedliche Menschen unterschiedliche Stärken haben und diese nur in einem inspirierenden Umfeld voll entfalten und entwickeln können. Dieses Umfeld wollen wir Ihnen bieten. Daher wird bei uns auch Mitbestimmung groß geschrieben. Und die Möglichkeit, Wege zu gehen, die Ihnen anderswo vielleicht nicht offen stehen.
So arbeiten wir…
Kostenlose Weiterbildung an der BEKO Akademie, individuelle Kurse und Seminare
Gesundheits- und Sozialleistungen (u.a. Impfungen, Betriebsarzt)
Offene Kommunikation auf allen Ebenen
Spannende Projekte für namhafte Unternehmen aus unterschiedlichen Branchen
Gute Erreichbarkeit der BEKO Offices
Zeitlich und örtlich flexibles Arbeiten mit moderner IT-Infrastruktur und über Cloud-Tools
Erfolgreicher Start durch ein persönliches Onboarding-Programm
Gut versorgt: Supermarkt und Bäckerei in unmittelbarer Nähe
Wir sind immer auf der Suche nach Talenten aus den Bereichen:
Informatik, Maschinenbau, Elektrotechnik, Mechatronik, Automatisierungstechnik, Wirtschaftsinformatik etc.
Folgende Technologien sind bei uns im Einsatz:
Java, C#.NET, SQL, Oracle, Scrum, Angular, C, C++, Spring, Java EE, Unit Testing, Visual Studio, Java Script, Rest, HTML/CSS, Git etc.
Für folgende Stellenbereiche kannst du dich bei der #LNDB bewerben:
Software
Algorithm Developer
Batch Developer
C++ Developer Software Engineer Advanced
C++ Software Engineering
Developer
Hardware Software
Integration Engineer
IT Services Management
Java Development
Junior Integration Engineering
Junior Java Developer
Junior Java Software Developer
Microsoft 365 Architect
PHP Developer
SAP Software Developer
Senior Java Software Developer
Senior Software Engineer
Senior Solution Architect
Software Architect
Software Consultant
Software Developer Platform
Software Engineering
Software Engineer React
Software Development Engineering
Software Expert
Lateral entry (with previous knowledge/work experience/training)
System
Azure Platform Engineer
C# .NET Developer
Cloud Architect
Digital System Engineer
Embedded System Hardware Developer Design
ERP Administrator
Head of IT
iOS Developer
IT Consultant
IT Operations Manager
IT Software Engineer
IT System Engineer
Linux Systemadministration
Microsoft System Engineer Workplace
Product Owner Cloud Automation
Python Developer
Senior Cloud Engineer Expert
Senior Linux Engineer
Software Integration Engineer
Software System Designer
Solution Architect
System & Network Administrator
System Administrator
WordPress Developer
Lateral entry (with previous knowledge/work experience/training)
Full Stack
Agile Full Stack Developer
C++ Full Stack Developer
Full Stack .NET Software Engineer
Full Stack Developer
Full Stack Developer CMS
Full Stack Developer Java JavaScript
Full Stack Development C#
Full Stack Development Software
Full Stack Engineer VR
Full Stack SAP Development
Full Stack Web Developer
Java Developer Full Stack
Java EE Developer
Junior Tech Lead
Senior Full Stack Architect
Senior Full Stack Developer
Senior Full Stack Engineer
Software Developer PHP
Teamlead Full Stack Development
Lateral entry (with previous knowledge/work experience/training)

Support
1st & 2nd Level IT Support
1st Level 2nd Level Support
2nd Level Technical Support Expert
3rd Level Analyst
Application Support Engineer
ERP Support Microsoft Dynamics
ERP Support
Head of IT Support
IT Administrator
IT Application Software Support
IT Support
IT Support Helpdesk
IT Support
IT Techniker
Junior Windows Server Support
Senior IT Technician
Senior Software Support Engineer
Software Support Developer
Software Tester Support
Technical Support Engineer
Workplace Support Services Engineer
Lateral entry (with previous knowledge/work experience/training)
Web
Angular Web Development
Back End Web Development
C HTML5 Full Stack Web Software
C# .NET Developer .NET Core Development
Front End Web Development
Full Stack Web Development
Junior Web Application Architect
Junior Web Development
Junior Web Development Full Stack
Junior Web Engineer
PHP Full Stack Web Development
Senior Front End Web Development
Senior PHP Web Development
Senior Web Solution Architect
Software Engineer E-Commerce
Web Designer
Web Development
Web Development Tester
Lateral entry (with previous knowledge/work experience/training)
Back End
Back End Development
Back End Solution Manager
Back End Test Automation Engineering
Back End Web Development
Backend Engineering
Lead Back End Engineering
Lead Software Engineering Back End
PHP Back End Development
Senior Back End Development
Senior Back End Engineering PHP
Senior C++ Development
Software Engineering
Lateral entry (with previous knowledge/work experience/training)
Front End
Front End Angular Development
Front End Development
Front End Development React
Front End Engineer
Front End Full Stack Development PHP JavaScript
Front End Software Engineer HTML JavaScript
Frontend Architect
JavaScript Development Front End
Junior Front End Development
React Front End Web Development
React Software Development
Senior Angular Development Software
Senior Front End Development Angular
Senior Front End Development Chapter Lead
Senior Front End Web Development
Software Engineer Front End
TypeScript Front End Development
Web Application Engineer Front End
WordPress Development
Lateral entry (with previous knowledge/work experience/training)
Project
Agile Project Management
Agile Project Manager Product Owner
Assistant Development Lead
Business Analyst Project
Digital Project Manager
iOS Experienced Project Manager
IT Project Assistant
IT Project Coordinator
IT Project Management
IT Project Release Deployment
Junior Project Manager
Junior Scrum Master
Project Manager
Project Manager ERP
Project Manager IT Infrastructure
SAP Project Manager
Scrum Master
Senior Digital Project Manager Web
Senior Front End Developer Chapter Lead
Senior IT Business Consultant
Software Developer Open Source Project
Solution Architect Requirements Engineer
Lateral entry (with previous knowledge/work experience/training)
Data
BI & DATA Analyst
BI Architect Data Management
Blockchain Development
Business Data Analyst
Computer Vision Engineering
Data Analyst
Data Analyst BI
Data Engineer Machine Learning
Data Engineer Senior
Data Engineering Logistiksysteme
Data Excellence Lead
Data Integration Engineering
Data Scientist
Database Administration
Database Software SDK Engineering
Full Stack Blockchain Web Development
IT Data Warehouse
IT Solution Architect Consultant Database
Oracle BI Data Warehouse Consultant
SAP Data Engineering
SAS Data Operations Analyst
Senior Consultant Data Analyst
Senior Data Engineering
SQL Developer Database
Teamlead .NET
Lateral entry (with previous knowledge/work experience/training)
Application
.NET Application Architect
Angular Development
Application Development
Application Development Big Data
Application Engineer
Application Management AMS ERP
Application Support Engineering
Application System Engineer
Applications Management / Integration Specialist
C# .NET Core Development
Development
DevOps IT Application
ERP Application Management
IT Application Support
IT Application Support
Junior Application Engineering
Junior SAP Application Specialist
Junior Web Application Architect
Software Application Solution Developer .NET
Software Development Automation
Web Application Engineering
Web Application Engineering Front End
Lateral entry (with previous knowledge/work experience/training)
DevOps
Back End DevOps Engineering
CI CD Software Engineering
DevOps Architect
DevOps Cloud Specialist
DevOps Engineering
DevOps Engineering IT Business
DevOps Python Engineering
IT DevOps Cloud Engineering
IT System Engineering DevOps
Scrum Master DevOps
Senior Atlassian Consultant
Senior AWS Consultant
Software Management DevOps C++
System Administrator DevOps Specialist
Lateral entry (with previous knowledge/work experience/training)
Test/QA
Agile Quality Management
Agile Testing
Cybersecurity Penetration Testing Engineering
Games Software Testing
IT Testing
Junior Testing
IT Test/QA Management
Professional Software Testing
QA Engineering
QA Security Engineering
Senior Test Automation Engineering
Senior Test/QA Engineering
Software Engineering QA
Software Engineering Testing
Software QA Engineering
Software QA Management
Software Test/QA Engineering Manual Testing
Software Testing
Software Testing Support
Support QA Engineering
Test Automation Engineering Software
Test Automation Engineering Web
Test/QA Engineering
Test/QA Teamlead
Web Development Testing
Lateral entry (with previous knowledge/work experience/training)
Product
Agile Project Manager Product Owner
Head of Product Owner
Junior Support Management
Product Design für Client Labor
Product Owner
Product Owner Agile
Product Owner Cybersecurity
Product Owner Digital Identity
Product Owner Software Project Management
Product Specialist
Product System Engineering
Requirements Engineering
Salesforce Product Owner
Software Product Owner
Solution Architect Requirements Engineering
Technical Product Owner
Lateral entry (with previous knowledge/work experience/training)
BI
BI Analyst Development
BI Application Engineering
BI Data Warehouse Consultant
BI Development
BI Expert
BI System Engineering
CRM Developer Microsoft Dynamics
DevOps Expert Warehouse
ERP IT Supervisor
IT Director
SAP ABAP Development
SAP ABAP Development Inhouse
SAP BI Specialist
SAP Cloud Development
SAP Cloud Development
SAP Development
SAP Development
SAP HCM Development
SAP HCM Development
Software Back End Engineering BI
Software Back End Engineering BI
Solution Management
Solution Management
Teamlead BI Data Management
Teamlead BI Data Management
Lateral entry (with previous knowledge/work experience/training)
Mobile
Android Mobile Development
Development Mobile Robotics
Development Mobile App For Delivery Systems
iOS Development
iOS Mobile Development Software Engineering
Junior Mobile Software Engineering
Lead Mobile Development
Mobile App Development
Mobile Engineering Android
Mobile iOS Development
Mobile Platform Development
Senior Android Development
Senior iOS Development
Senior Mobile App Development iOS
Software Development
Teamlead App Development
Xamarin Mobile Development
Lateral entry (with previous knowledge/work experience/training)
Security
Cybercrime
Cybersecurity Analyst
Cybersecurity Architect
Cybersecurity Penetration Test Engineering
Cybersecurity Technical Solution Architect
Development Engineering Cybersecurity
Development Engineering Security Software
Information Security Officer
IT Security Architect
IT Security Expert
IT Security Management
IT System Engineering Security
Junior Systemengineering Security
QA Security Engineering
Security Management
Security Software Engineering
Senior Java Agent Developer Security
Software Developer Security Solution
Software Security Expert
Lateral entry (with previous knowledge/work experience/training)
Network
IT Infrastructure Administration
IT Network Security Engineering
IT Network Technology
Junior Datacenter Network Engineering
Junior IKT Engineering Network
Network Administration
Network Cybersecurity Analyst
Network Engineering Operations
Network System Engineering
Network Technician
Senior Network & Security Expert
Senior SPS Technician
System & Network Administrator
Lateral entry (with previous knowledge/work experience/training)
UX/UI
3D Software Development
Design Lead Digital
Junior Interaction Engineering
Senior Advanced UX/UI Designer
Senior UI UX Design Engineering
Software Development UI UX
UI Design Engineering
UI UX Designer
UX Consultant
UX UI Product Designer
Lateral entry (with previous knowledge/work experience/training)
Database
BI Data Warehouse Consultant
Business Analyst Database
C++ Full Stack Development
Data Warehouse Architect
Database Administration
Database Development
Database Engineering
Database Specialist
IT Database Management
MS SQL-Server Development
PostgreSQL Database Engineering
Senior informatica Database Engineering
SQL Database Administration
Lateral entry (with previous knowledge/work experience/training)
Consulting, Assistance & Other
Assistance for IT Human Resources Management
Consulting with focus on Data Science
Consulting with focus on Qualtrics / Experience Management
Consulting SAP HCM / SuccessFactor
Consulting Software Engineering
Digital Information Security Consulting
ERP Consultant international
Group management IT Consulting CRM
Computer Science Teaching Staff
Inhouse Beratung SAP HCM
Inhouse Consultant Dynamics und 2nd Level Support
IT Consulting Central Merchandise Management
IT Business Consulting
IT Call Agent
IT Consulting – Office 365
IT Consulting ERP
IT consulting for coordination and projects internationally
Junior Consulting IT Infrastructure
Junior IT Consultant
Junior SAP Consulting Data Protection / IT Security
Lateral entry (with previous knowledge/work experience/training)
Psssst…aufgepasst: Wir empfehlen dir, dich auch auf der Homepage des Unternehmens über die aktuell ausgeschriebenen Stellen zu informieren!